Use a personalized travel incentive company
to create unrivaled impact
Your attendees worked hard to earn your Group or Individual Incentive trip, and an experienced travel incentive company understands this can be a major growth opportunity for your company.
Cataline Sales Incentives' job is to provide a unique and memorable experience your award winners couldn't achieve on their own. Our experienced team stays current on the latest trends and hot spots to guide you to the perfect destination. Your travel program will create the impact your saleschannels will strive for year after year.
We Work with you
Our Account Executives strategize with you to understand your vision of the trip, your company culture, and then craft an Innovative, Creative, Memorable Trip Experience for your Top Sales Channels, that is always within budget. No matter if your program is a Reward Program or Award Program, we evaluate your funding method to make sure your company is increasing sales.  This is another major benefit of working with a travel incentive company.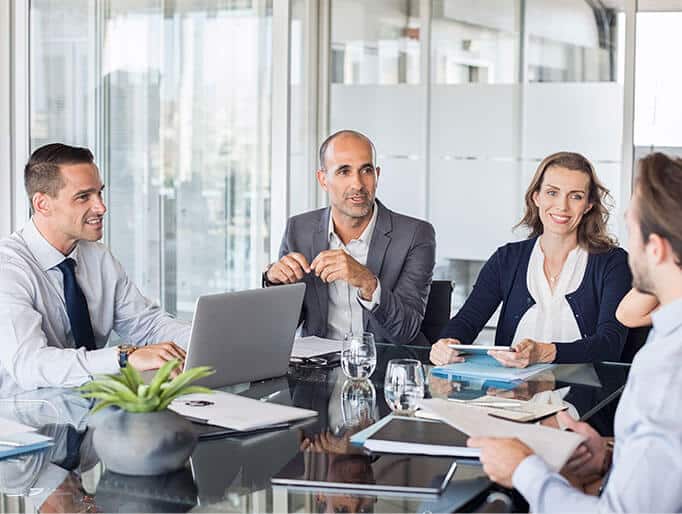 According to the Incentive Research Institute, over 80% of successful Fortune 500 Companies, use travel incentive programs to motivate and reward sales performance.
Company group incentive travel programs
Your sales team works hard to meet or exceed the company's sales goals. Why not reward them with a company group incentive travel program? Cataline Sales Incentives has developed comprehensive company group incentive travel packages that will motivate your employees to work as a team to achieve your business goals.
Our philosophy is to create company group incentive travel programs to encourage your sales force to grow. After studying corporate sales team structures and productivity, Cataline Sales Incentives realized incentive packages were needed to motivate at least 60-80% of a sales team that had the opportunity to grow. Your company's top performers already exceed your expectations; now is the time to offer company group incentive travel programs to encourage growth in the remainder of your sales force.
Develop Your Team With a Company Trip
Nothing builds camaraderie and develops a cohesive team better than a group experience. With a company group incentive travel plan from Cataline Sales Incentives, you can build lasting internal relationships with sales team members. A company trip to the perfect destination or hot spot can create long-term commitments between sales employees and coworkers. By rewarding your team as a whole, you will develop an atmosphere of coordination and cooperation.
Company Trip Planning
Cataline Sales Incentives offers turnkey company group incentive travel programs to better your sales team and increase your business. With our streamlined travel programs, your employees can enjoy memorable experiences together without the worry of planning and logistics. The Strategic Sales and Marketing Group plans all aspects of your company trip so you and your employees can enjoy unique experiences at the ideal locale.
Corporate Incentive Travel Planning
With our company group incentive travel packages, Cataline Sales Incentives handles the preparations and implementation for you. We understand that your business requires the most attention, so our corporate incentive travel planning encompasses almost all aspects of a successful company trip. From corporate incentive travel management to personalized touches for your organization, we are here to build memorable experiences for you and your sales team.
Premier Business Travel Packages
With the assistance of Cataline Sales Incentives, your business will be able to reward your sales team with memorable and personalized company group incentive travel programs suited to meet the needs of your firm. With our wide selection of travel packages to hotspots worldwide, your sales department will be motivated to cooperate as a team and exceed your corporate sales goals.
From corporate incentive travel consultation and management to booking accommodations at premier getaways, our services will assist your business in the implementation of a successful incentive program.
---
Frequently Asked Questions / FAQS
What does a corporate travel manager do?
A corporate travel manager works to meet the travel needs of a company and establish a budget. In addition, you develop and plan travel policies for the company, arrange for flights and lodging, and book other travel essentials, such as rental cars.
What are the benefits of hiring a corporate travel management company instead of doing it in-house?
With our company, I would say efficiency, expertise, time savings, 24/7-service, cost savings, and strategic, advanced Insights.
How can you guarantee the best rates for our travelers?
Our 28 years of experience, we are a travel broker offering real time pricing based on worldwide travel scenarios to fortune 500 companies.   
Can you give me some areas where you are able to save my company money on business travel?
Simply by quickly analyzing each travel request and delivering the results in real time to your travelers, we save companies time that translates into cost-savings. 
Can Strategic tailor its services to my specific company needs?
Yes of course, every corporate travel account to us is different and once we understand the exact needs, we will customize our service proposal to meet and exceed your needs.
How do you monitor business traveler needs and identify cost savings?
We will implement a fare saving reports, based on the travel policy that is developed you're your company. 
My staff plans our business travel but I feel like we have been overpaying for years.  If I hire Strategic to handle our corporate travel, where are there cost savings involved?
Historically companies that plan their own business travel pay 13% more than companies that utilize a corporate travel management company. One of the metrics you will use to measure our success is the most obvious—is our work saving your company money and the associated stress or additional work?  Business travel savings are an attractive reason to hire Cataline Sales Incentives.
While we are away on business travel, is there a point of contact to help resolve issues or problems as they arise?
Yes, we offer 24-7 "travel care" for all our corporate customers.  
How do you help address rising hotel costs and rising airline costs?
We simply offer alternatives to the legacy carriers such as United, Delta and American with companies such as Southwest and Jet Blue.  In addition, hotels can be negotiated very easily to maintain your budget without sacrificing your traveler's experience.
What happens when there are booking difficulties—are your services instantaneous in real time to help resolve these?
Yes, all of our corporate group travel services happen in real time based on your traveler's request.
What about managing corporate travel expenses?  Do you provide this service?
Yes. We can easily reconcile your credit card monthly statement with all your travel expenses.
Can you setup and coordinate award programs travel, like frequent flyer programs so my company gets maximum benefit for each business trip we may take?
We can easily set-up award programs for airlines, hotels and car rental companies.
Does Strategic help address my company's need for corporate travel policies?
Yes, we can easily write your travel policy for you based on your travel requirements. 
We are part of the largest consortium in the work to date, so our negotiated hotel and car rental rates are offered at our corporate rates no matter if you have 5 or 1000 travelers. 
Cataline Sales Incentives gets you cost savings for vendor and partner contracts. For more information please call 888-337-2574 or contact us.  One of our experts will be available to answer all of your questions.
A TRIBUTE TO OUR PERSONAL SERVICE IS THAT MANY OF OUR NEW CLIENTS HAVE COME FROM CLIENT REFERRALS.