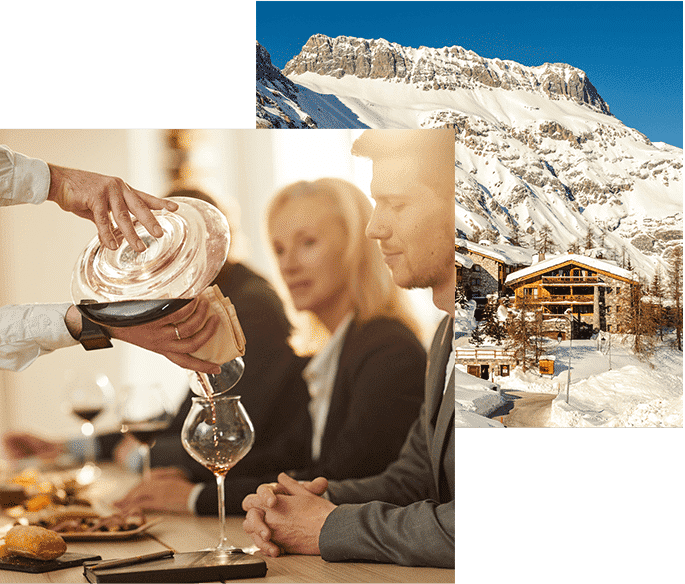 INCREASE SALES USING SALES INCENTIVES IN THE 21st CENTURY
At Cataline Sales Incentives, we've developed a series of sales team incentives programs designed to provide a variety of rewards for top-performing sales team members. Our programs require little effort on your company's part as they were created to offer turnkey processes that can easily be implemented by your company's sales division. We also manage motivating programs like Employee Travel Prizes and Company Sales Trips These sales incentives programs will motivate your sales team and be excellent recruiting tools for future prospects.
WINNERS TRAVEL WHEN THEY WANT…WHERE THEY
WANT…WITH WHO THEY WANT
CUSTOMIZATION IS KEY
A Sales Incentive program can be a stand-alone incentive program or run in conjunction with a group travel program. It is a turnkey process; all you do is tell us who the winners are and what award level they obtained.
REQUIRES ONLY 10 QUALIFIERS
POSITIVE QUALIFIER FEEDBACK FROM WINNERS ABOUT THE PROGRAM, MOTIVATES OTHERS TO QUALIFY
RETAINS TOP SALE PERSONS
USEFUL RECRUITING TOOL
COMPANY HAS A HARD-COST TO RUN THE PROGRAM
Increase Your Sales Through Employee Travel Prizes and Company Sales Trips
Employee Travel Prizes
The turnkey process to our employee travel prize programs will allow your business to put defined reward programs in place. Our structured rules and achievement levels will encourage everyone in your sales team to participate with the chance of being a winner. With these sales team incentives put in place, your company will see immediate results as employees are motivated to perform.
As mentioned above, employee travel prizes and incentives make for excellent recruiting tools and serve as a means to improve retention with your existing sales staff. When properly implemented, these sales team incentives will provide clear results for your employees and your business.
Company Sales Trips to Motivate Your Team
With the use of Cataline Sales Incentives' company sales trips, you can motivate your entire team. By implementing a sales team bonus structure where the entire sales force can win and be rewarded for meeting or exceeding a set goal, your business will encourage coordination and cooperation from all existing sales channels. This type of reward program will build the foundation of a team-based effort to fully reach your company's sales potential.
If you are looking to motivate your sales team, improve their performance, and increase your company's profits, trust the proven incentive methods developed by Cataline Sales Incentives. Our sales team incentives will provide the foundation your business needs to rise to the top and exceed sales goals.
OUR CUSTOMIZED THOUGHT STARTER BROCHURE
Created based on over 20 years' experience motivating salesforces. Provided in PDF format to easily send it to your Sales-Channels.
SELF-MOTIVATING
PROVIDES TRAVEL SUGGESTIONS BASED ON THE VALUE OF-AWARD LEVEL OBTAINED
CUSTOMIZED WITH YOUR COMPANY LOGO AND RULES
DOWNLOAD PDF
TO CREATE THE MAXIMUM PROGRAM PARTICIPATION AND INCREMENTAL
SALES, IMPLEMENT OUR MARKETING COMMUNICATIONS PROGRAM

TEAMED WITH PROFESSIONAL PROGRAM ADMINISTRATION
OUR EASY TO UNDERSTAND RULE STRUCTURE
SALES GOAL
Obtainable Sales Goal to qualify
10 QUALIFIERS
Minimum of 10 Qualifiers
MINIMUM AWARD
Minimum Award value should be $2,500.00 per person
INCREASED VALUE
Award value should be increased based on the level of sales performance
MINIMUM TRAVEL AWARD VALUE: $3,000.00 PER QUALIFIER
SET-UP FEE*: $6,000.00 FOR A MINIMUM OF 10 QUALIFIERSExample: $3,000.00 x 10 Qualifiers = $30,000.00 x 20% = $6,000.00
*Set-up fee includes Customized Thought Starter Brochure, and Program and Qualifier Account Set-Up
For every Qualifier over 10: Program Management Fee is 20% of the award value ($3,000.00), $600.00
To create the maximum program participation and incremental sales, implement our Marketing Communications Program